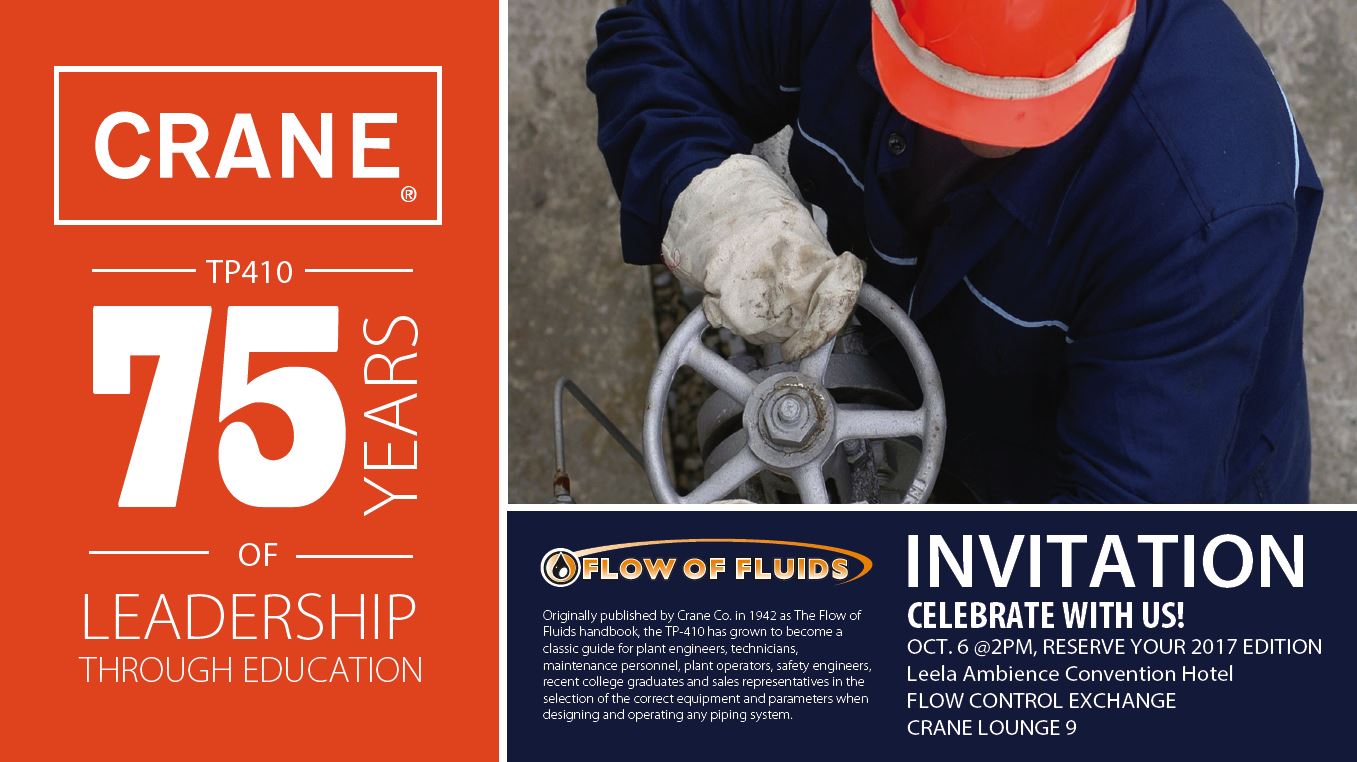 Global industrial manufacturer Crane ChemPharma & Energy (a business of Crane Co.) today announced its participation in the Flow Control Exchange, October 5-6 in New Delhi, India (Lounge 9). Showcasing its comprehensive range of fluid handling products, Crane will feature several new innovations, including the Crane®FKX 9000 Triple Offset Valves, Krombach® KFO 9136 Metal Seated Ball Valves, Saunders Diaphragm Valves, Duo-Chek and, from recently acquired Westlock Controls, the Digital EPIC-2 intelligent valve position transmitter.
The new Krombach® KFO 9136 is an extreme temperature and wear-resistant metal seated ball valve capable for use in coal gasification, refining and power applications. Featuring a uni-directional single seat, the Krombach® KFO permits a tight shut-off, ensuring cavity-free performance. The Crane®FKX 9000 Triple Offset Valve was designed for the harsh conditions of critical process applications, steam isolation and temperature extremes, offering an unparalleled fugitive emissions package and best-in-class inline sealing design. It features an optimized seat angle, metal-to-metal sealing, innovative stem seal and shaft design, torque seating, and a zero-leak shut off in high-temperature applications, hydrocarbon service and emergency shutdown (ESD) service. Westlock Control's Digital EPIC-2 is a second-generation, transmitter-based intelligent device capable of performing partial stroke testing (PST), emergency shutdown (ESD), solenoid operated valve testing (SOVT and full stroke testing (FST). Attendees will have the opportunity to learn about the features and benefits of each featured product and can be entered into a drawing to win an iPad.
In addition to presenting its product solutions, Crane will also be celebrating the 75th anniversary of Crane's Technical Paper No. 410 (TP-410). The celebration will take place on October 6 at 2PM (Crane Lounge 9), Special anniversary edition of Crane's TP410 books will be distributed to the customers. Originally published by Crane Co. in 1942 as The Flow of Fluids handbook, the TP-410 has grown to become a classic guide for plant engineers, technicians, maintenance personnel, plant operators, safety engineers, recent college graduates and sales representatives in the selection of the correct equipment and parameters when designing and operating any piping system.
"For 75 years there has been one publication in the fluid handling industry that virtually every engineering professional and student is familiar with, and that is the TP-410," said Hari Jinaga, President- Crane India. "This publication has been a valuable educational resource in the flow of fluids through valves, pipes and fittings for generations and Crane is incredibly proud of the contribution it has made to our industry."
Please visit Crane's lounge 9 for more information.